Variator XRP for BMW C600 & C650 (2016-20)
10
% OFF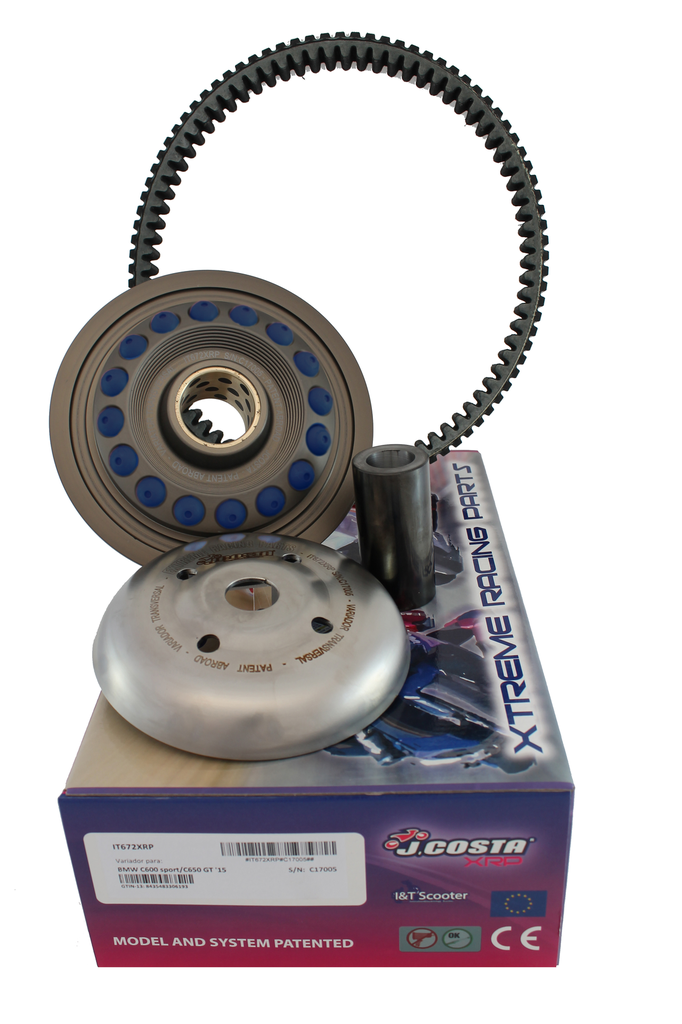 Variator XRP for BMW C600 & C650 (2016-20)
---
---


Free shipping to Spain (peninsula) for orders over 99€ (taxes included).
For the rest of the shipments the rates of the available logistic providers will be applied.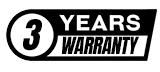 Con la compra de un variador XRP te regalamos la participación en el sorteo de un nueva Yamaha T-MAX 560
Utiliza el código SORTEO para añadir tu cupón de forma gratuita a tu pedido.
*Promoción válida para usuarios web con tarifa pública sujeto a disponibilidad de participaciones.
Features of JCosta XRP variator for BMW C600 (2016-2020)
Increases acceleration
Increases top speed
Sport Driving +
The sportiest for your BMW C650 & C600
The XRP variator for BMW C650 & C600 has been designed to provide the most sporty and extreme characteristics possible without sacrificing the reliability of your bike.

The performance of your BMW will increase to a level you would never have imagined, transforming it into a rocket!
Thanks to the design and operation of the J.Costa variators, you will get a much more precise driving feel and you will be able to better dose the gas you need at all times.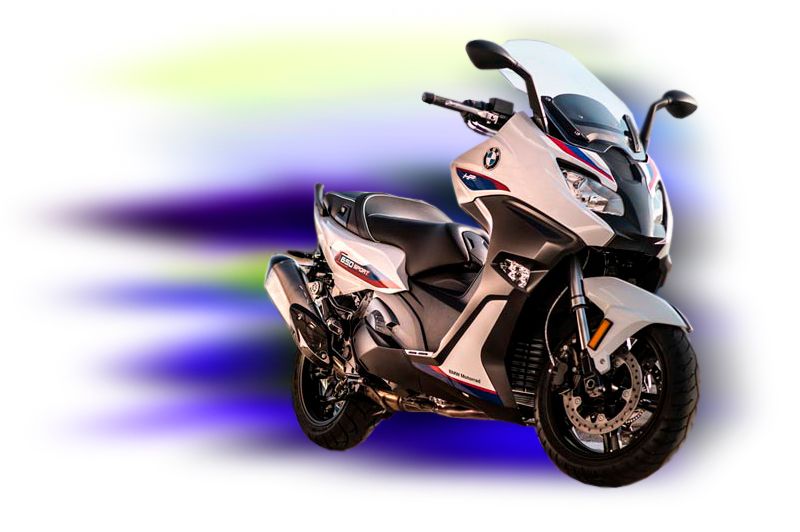 Contents of XRP variator for BMW C650 & C600 (2016-2020)
XRP variator kit consisting of:
CNC machined variator body with ceramic treatment.

Copper alloy bushing with graphite inserts for dry lubrication

Slider with DLC anti-friction treatment.

Set of rollers made of plastic composite with Kevlar and carbon fiber.

High quality stainless steel bell.

Special XRP belt reinforced with Kevlar.
Includes instruction manual for assembly and maintenance instructions. It is recommended that the assembly be performed by professionals to ensure proper operation. 
Benefits of the J.Costa variator XRP for BMW
The new XRP (XTREME RACING PARTS) series, differs from the previous ones by having heat sinks inside the variator in the form of a circle with protrusions between the roller area and the bushing area. The masses cavities are holed so that the pressure-depression effect makes them act more quickly and smoothly, both at the entrance of a higher gear, and at the exit to a lower gear without jumps, that is to say, to take advantage of the air as a dynamic fluid to help the rollers to rise or come down in a faster way without increasing fuel consumption.

It improves:

Smoother running.

Lower temperature inside the variator, thanks to its revolutionary heatsink design.
As a result, we will get:

Faster performance

Greater reaction to the Gas Fist, thanks to the Mass Pressure - Depression® effect.
Compatible models with XRP variator for BMW C600 (2016)
| | |
| --- | --- |
| BMW | C600 SPORT (2016-2020), C650 GT (2016-2020) |
Esta es una vista previa de los productos vistos recientemente por el usuario.
Una vez que el usuario haya visto al menos un producto, este fragmento será visible.
Recently viewed products