Good tires, good curves and a group of friends is more than enough to spend a great day and enjoy your bike. As in JCosta we know what you like, we have prepared a selection of motorcycle events that you can not miss.

In this article we will talk about the most important events in Spain, but if you want to know more about motorcycle routes, equipment for your scooter or performance components, do not hesitate to subscribe to our newsletter.
1. Quebrantabook


The Quebrantabook is one of the most remarkable events that we can find in the Catalan territory. It is a non-competitive motorcycling event around the Pyrenees on roads open to traffic.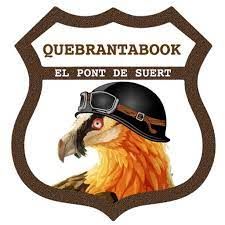 You will find different points on the road that you must reach to complete this multitudinous and multidisciplinary route. You can choose between 2 types of route, the 400km or the 650km, depending on your experience and desire to devour kilometers and road.

Discover the hidden roads of the Catalan Pyrenees and enjoy an unforgettable landscape on your motorcycle or scooter. 

2. Event Motorcycle Tourist Beaches of Cartaya
After many editions, it is still one of the reference events to take into account if we want to travel in summer a winding stretch near the coast and enjoy the gastronomy and accommodations in the area.
Enjoy this emblematic tourist route along the beaches of Huelva on your motorcycle. 
3. Asturfénix Motorcycle Event
One of the most awaited events of the year, where the ideal conditions to enjoy a perfect motorcycle day come together: perfect summer weather, twisty curvy roads and passion for motorcycles. This event takes place in Gijón, but since 2019 has not been repeated, will this be the year?
4. Sanxenxo International Motorbike Event
As its name suggests, this is one of the international events that takes place in northern Spain. With more than 20 years of history, it is one of the most multitudinous events, hosting each year around 3,000 participants.



This year 2020 we were unable to enjoy this event due to force majeure, but we are sure that soon we will ride again with the "Motoclub Amigos de la Moto de Sanxenxo".
5. Cabo de Palos Motorcycle Festival
The Cabo de Palos Motorcycle Festival, or Cabo de Palos Motorcycle Festival, is a biker meeting aimed at promoting the passion for motorcycling and the dissemination of the heritage of the Region of Murcia. It is a unique event where you can get to know and enjoy the roads of the Levante area, its gastronomy, concerts and activities related to the world of motorcycling.
You can not miss it!
6. Dinorider 360
The DinoRider 360 is the only event that brings together two hobbies, motorcycling and paleontology. This moto-tourism event, travels through the proposed route, various unique paleontological and geological areas of the province of Cuenca. It is a route that aims to highlight sites such as Las Hoyas and Lo Hueco, while extolling the natural and scenic wealth of the Serrania of Cuenca.
You will travel 390 km during a whole day and you will have to stamp your passport in the control areas that are distributed along the route, some of them are marked and others are hidden. A fun route, suitable for everyone. 
7. Pingüinos
Undoubtedly, it is the event par excellence at state level. It gathers around 30,000 fans every year, including celebrities from the world of motorcycling. 


This event lasts 4 days and takes place in Valladolid, in the month of January. We recommend that you dress warmly, especially if you have no resistance to cold.  
8. La leyenda continúa
It could be said that it is in direct competition with the Pingüinos event, so you will have to choose between one or the other, as both take place during the second week of January. La leyenda continua take place in Segovia, where apart from some impressive routes, we will find a great gastronomy and many activities to do (concerts, talks, conferences, etc.).
9. Arguis Winter Meeting
One of the oldest and most historic events in Spain. The first edition of this motorcycle event took place in 1974 and has maintained the same essence since then until today.
The route ends in the village of Arguis, Huesca, where a bonfire is lit to combat the cold. Undoubtedly, it is one of the most mythical routes that you should not miss.
10. Motauros
Another winter event that takes place in Valladolid, specifically in Tordesillas. In this biker event, apart from a good motorcycle route, you can enjoy 4 days of concerts, exhibitions and the typical gastronomy of the region.
We recommend that you come well wrapped up and looking forward to having a good time at one of the largest motorcycle events in Spain.
11. Andarinex biker event.
Undoubtedly, the best time to ride our motorcycle in the south is spring. For this reason, the Andarinex motorcycle event has become one of the most popular every year. 
This route, which takes place in Almeria, runs through the province until it ends in the town square of Benahadux. It is there where events and concerts are held for all those registered (and not registered) in this popular route. 
This year, 2021, it has been cancelled due to force majeure as some of those mentioned above, but we are sure that next year we will all be able to enjoy it.
12. Event Villa de Conil
Unlike the rest of the events we have talked about before, the Villa de Conil, which takes place in Conil de la Frontera (Cadiz), is a recreational event with concerts, exhibitions, raffles, stands and much more. If what you want is to enjoy the Cadiz coast wrapped in a motorcycling atmosphere, you can not miss it.
Tips for going to an event or touring with your bike
As is logical, it is important that before leaving home with our scooter or motorcycle, we take a series of measures to ensure that we return without incident. What we want to achieve is to avoid problems on the road and enjoy the most of our motorcycle or scooter.
Before setting off, always remember to check all your levels and pressures. The most relevant and common on most motorcycles are coolant, oil, brake fluid and tire pressure. 
If your motorcycle has a chain, do not forget to grease it properly and, if your scooter has a belt, do not forget to check its tension and level of wear. If this element fails in the middle of the route, it can cause a mishap or even an accident.
And remember, if you have a JCosta drive, don't forget to have it serviced and replace any consumable components that have deteriorated.


From the JCosta team we wish you good road and GAS! Don't forget to mention us on social networks which biker events you are going to this year.